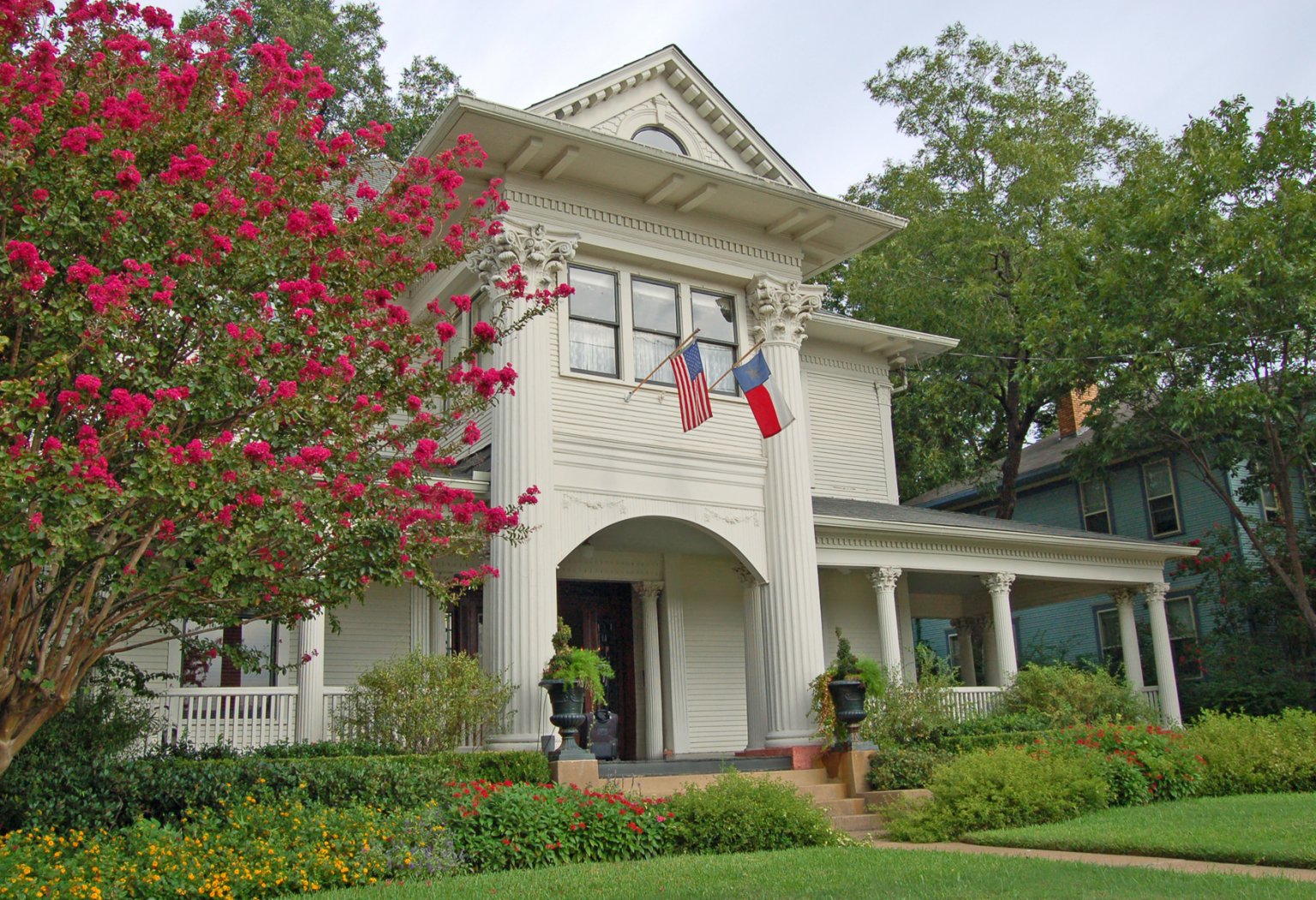 7 Tips for Buying a Historic Home
Historic homes tell stories. Are you a history lover and want a house with a piece of ancient elegance? A historic home may be a part of a famed story over 50 years ago or a Federal-style townhouse that you can quickly like.
Historic homes are often associated with the area, and many have been preserved or restored over time. A 2021 Home Buyers and Sellers Profile reveals that the average selling homeowner has lived in their home for eight years. The moderate residence is 1,900 square feet, and the homeowner's average age is 45. Nevertheless, many people find historic homes thrilling.
Buying a historic home can be challenging if you don't know what to look for. Read on to find helpful tips.
Tips for Buying a Historic Home
Even though a variety of homes may be attractive to buyers seeking a historic look and feel, the National Park Service determines and then oversees the status of historical places in the United States, including residences. Over 95,000 locations are currently included on the federal list known as the National Register of Historic Places.
Here are some tips for buyers to help them navigate the process more smoothly.
1. Is the Home Listed on the National Register of Historic Places?
Check whether or not the home is listed on the National Register of Historic Places (NRHP). This designation is given by the National Park Service (NPS) and is a way of preserving and protecting historic sites. So, ensuring the historical house you prefer is indeed a unique piece of history is vital.
2. Know Your Goals Before You Buy
Before buying a historic home, you must know what you want from experience. Do you want to live in the house? Or do you like to restore it? Plan how to use the space if you live in the house. Will you live in the home full-time? Or will you rent it out? What about renovations? How much time do you have to spend fixing things up? Are you willing to put money into repairs? And if you're not planning to live in the house immediately, what timeframe are you looking at?
3. Check the Renovation Status of the House
When buying a historic house, find out whether it has been renovated in recent years. Many older homes have been altered due to wear-and-tear from weather conditions or other factors such as fire damage or termites. If this is a valid case with you and your potential property, ask about any renovations before making an offer.
4. Research the Property
Research the area around where you want to buy and see what other properties have sold recently (or not so recently). It will disclose the kind of houses they are most likely selling and what price range they fall into. You can also look through websites that list historic homes for sale in your area.
Identify all you can about the home's history, including who lived there before you. Next, look for previous owners' notes or comments about the property. Finally, check online to find out whether there are any open records regarding the property.
Is there any evidence of damage or repair work? This information can help you determine if there is any reason why this particular property might not be worth as much as others nearby — or if it's worth more!
5. Conduct Home Inspection
Ensure that your home is inspected. There may or may not be visible problems with historic properties. However, your home inspector will know about older historic homes to protect yourself by putting an inspection contingency clause in the purchase agreement. And carry along a real estate agent to ensure all things run smoothly.
6. How Much Are You Willing to Spend?
How much do you want to use to restore the house? Are you willing to spend a lot of money on repairs and renovations? While you're making improvements to the home, keep an eye on maintenance issues. For example, ensure the roof doesn't leak, the plumbing works properly, and the furnace runs smoothly. In addition, mice, rats, cockroaches or mites are prone in old homes. Check whether such pests and rodents have invaded the house.
7. Get Pre Approval
Obtain a letter of verified approval. It may distinguish your offer from the others in the intense competition for a historic home. And if you renovate the house, get pre-approved for financing too. This way, you won't run into trouble later on. Try to get a good idea of the renovation costs before you buy.
In Summary
Buying and selling historic homes has its own set of challenges. Knowing what makes a historic home valuable and maintainable would be best. Signature Properties Group is the answer. Contact us today to buy or sell your home with professional realtors with years of experience.
Real Reviews from Real Clients - Check out Zillow Profile