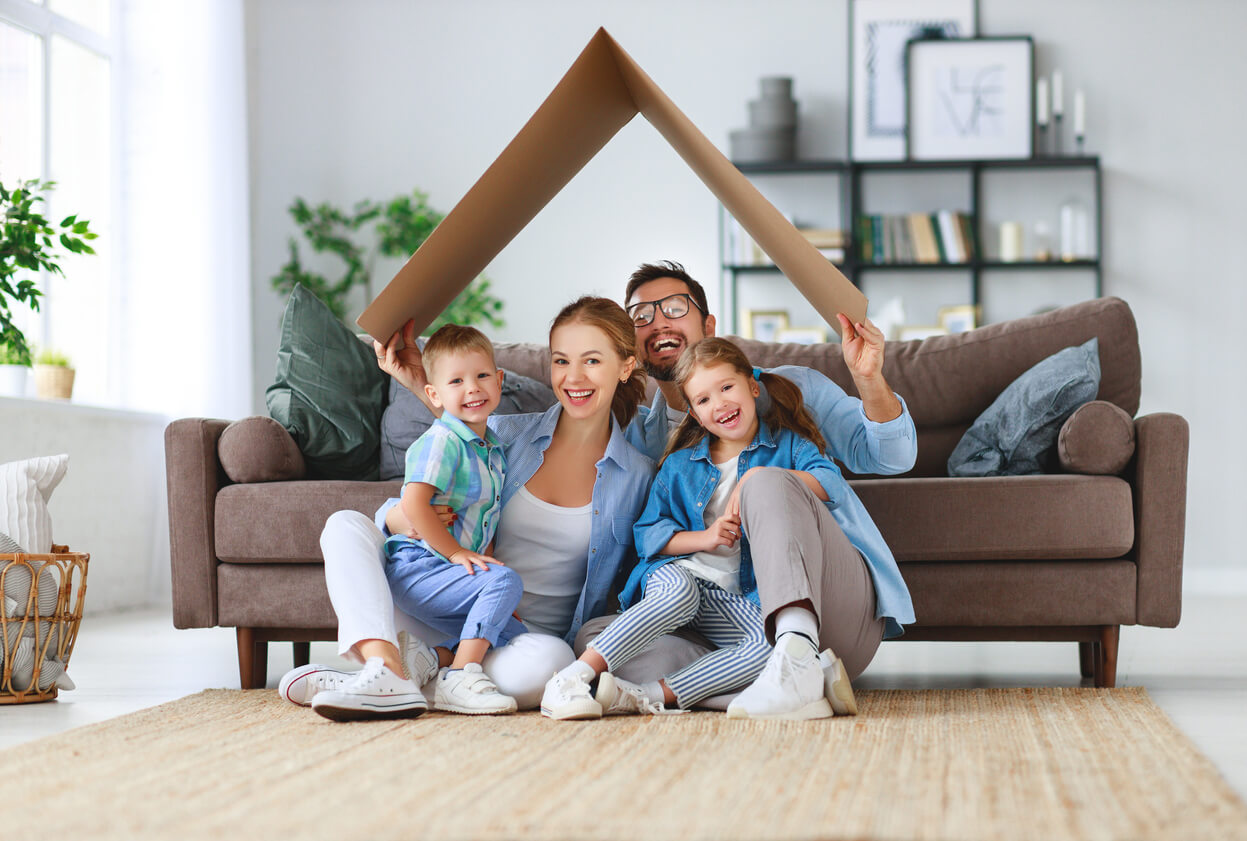 How to Choose The Right Neighborhood for Your Family
Looking for a new home has many challenges, and one of them is choosing the right neighborhood for your family. Especially if you are relocating to an unfamiliar city, it can be a little bit overwhelming to look at the map of neighborhoods and suburbs and try to decide which one makes sense for your specific needs.
Here are a thing things you should consider when looking for a suitable family neighborhood:
School Districts
For families with school-age or near school-age children, priority one is often good schools. You want to choose a neighborhood that has the best schools within your budget. If, on the other hand, you don't have or plan on children, or they're already in college, you can sometimes save a bit of money by going somewhere that is less known for its school district.
Also consider how long your kids will have to be on the bus and availability of extracurricular activities and other things kids might like, such as parks, swimming pools, etc.
Commuting
Unless you're working from home, keeping a reasonable daily commute is key. Different people have different ideas of what is reasonable. Balancing commute length with budget can be a challenge, but you should look not just at distance but the availability of commuter rail and traffic patterns. If you are relocating to a new job, consider quietly polling your new coworkers to find out where they live and if there's any neighborhood they don't recommend.
For many people the ability to commute by rail, or even by bike or on foot when the weather allows, can make a huge difference to quality of life.
Amenities
One thing to check is the location of hospitals, especially if you are older or somebody in the household has a chronic condition. If you have active children, then it can also be a good idea to be close to an ER, just in case.
Other than that, consider the things which you value the most. Do you want to be close to a high-end grocery store? Do you eat out a lot and want a neighborhood with a nice variety of good restaurants? What about hiking trails, athletic activities, theaters? Make a list of the things you know you will want to go to regularly and seek out a neighborhood that has as many of them as you can find.
Noise and Light
Some people thrive on activity, others really need to live somewhere quiet or they won't get any sleep. One thing you should absolutely do before settling on a neighborhood is drive through it at various times of day. You're looking for things like whether it gets rowdy at night, how good the street lighting is, and how the place feels, especially at night and in the middle of the day.
There's not necessarily a right choice, but you need to find a neighborhood compatible with your lifestyle.
Walkability
Last, but not least, investigate your potential new neighborhood's walkability. Even if you have a car and plan on driving a lot, it can be frustrating to live somewhere where you have to take your car every time you leave. Are there sidewalks? What is within walking distance of your proposed new address? Can you get to a grocery store or restaurants without having to play Frogger on a busy road at street level.
Obviously, you might want to balance this with other concerns such as lot size, but being able to walk out your door and actually walk somewhere matters. If somebody in your household has mobility concerns, pay special attention to the condition of sidewalks and curb cuts.
Choosing the right neighborhood is a challenge, and there's no one size fits all answer. But by looking at such things as schools, noise levels, walkability, and the location of the amenities you most care about, you can start to narrow things down. If you are still struggling, you can always ask a trained realtor for advice.
For more personalized tips on choosing a neighborhood to live in Chester, Montgomery, or Philadelphia, contact Signature Properties Group today. We have forty years of experience helping people like you work out the best place to settle down.
Real Reviews from Real Clients - Check out Zillow Profile