Home Flipping: Restoring Homes in a Low-Inventory Housing Market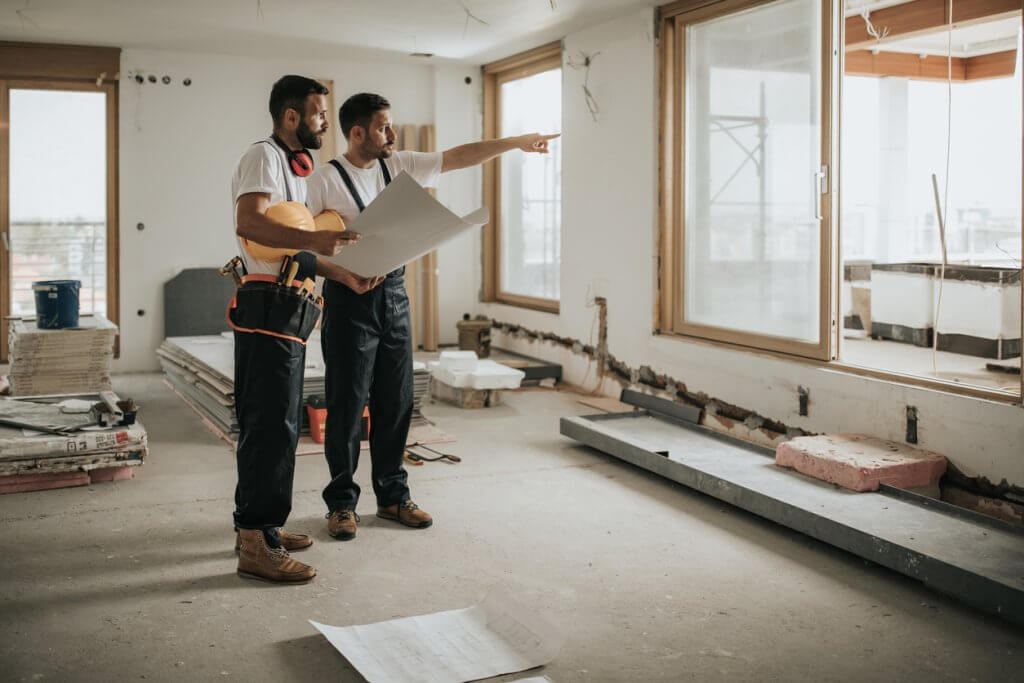 Multi-million-dollar mansions, there just aren't enough houses for the number of people looking to buy or rent. This is the result of a SNAFU of past circumstances. Under-development in previous decades and a massive pandemic slow-down in the construction industry have conspired to result in an unignorable housing inventory shortage as buyers emerge to buy with a frenzy between lockdowns.
Almost every new seller finds their home facing multiple bids and buyers within weeks, sometimes days, of listing on the market. In every state and city market across the nation, this housing shortage is the first of two pillars supporting the ongoing sellers' market – the second being the presently low mortgage interest rate.
In this market, home flipping is a rising industry and solopreneurs and teams are moving fast to bring shabby houses back to move-in ready for modern families. However, even rehab properties must be closed swiftly in a market this tight.
Why Inventory Increases the Market Speed
The low inventory is acting as a motivating force. Homes are being snapped up fast because buyers are afraid homes will be gone if they take their time – a real concern when sellers can choose from multiple high-value offers among competing buyers. In addition, anyone seeking property for their own primary home is also feeling the pressure of relocation from their current circumstances and the need to move carefully during an ongoing pandemic situation.
The unique housing market conditions of 2021, going into 2022 are unlike anything we've had to deal with before and the result has been a high-pressure sellers' market. The winners, for the most part, are sellers if they can move at the market's break-neck pace. Those facing the greatest challenge are families looking for a primary home, trying to catch (and afford) the few homes available on the market each month.
The Solution in New Construction and Home Flipping
New Construction Condo Rush
The solution to the housing shortage is clear and two-pronged. The first, naturally, is new construction. Right now, builders are rapidly constructing condo buildings to absorb the need for new housing and homes for first-time homeowners. New neighborhoods are in development and over the next few years, we hope to see the inventory shortage ease. In this market, home flipping is also a powerful way to add homes to the current housing inventory.
Flipping Old Homes Back Into the Housing Market
Home flipping is the art of rehabbing an old, shabby or damaged property back into a move-in-ready home. Flipping brings homes back on the market after they have fallen below a modern family's ability to DIY. Today, home flippers are a valuable addition to the industry because they are adding to the housing inventory while also reducing the carbon footprint and acreage taken by new construction needed to meet the demand.
The Home Flipping Opportunity in a Low Housing Inventory
Any home flipper can tell you that a housing shortage is really a move-in-ready housing shortage. There are thousands of homes in every region that aren't on the market because they are not market-ready – but they could be. With a little refinishing, insulating, and repairs, many homes now sitting vacant and in disrepair can be made back into starter homes and retirement homes for today's homebuyers in need. Home flippers perform an essential role in the housing market.  Every neighborhood contains opportunities for a home-flipping team or home rehab specialist.
Buying and Selling Rehab Homes in Today's Market
As buyers, home flippers are less subject to the inventory shortage. Often, searching a region for shabby and vacant homes can lead to opportunities you'll never find on Zillow. You need to know local real estate brokerages so that you can find homes that are not considered ready for public listing. You can also pick up homes off auction and foreclosure that are as-is and less appealing to primary home buyers.
It is even more rewarding to sell, as all your hard work will be immediately appreciated by the eager buyer market. Today's buyers are eager for any home that is beautiful, functional, and in good repair. If you've done a great rehab job, you'll see pricing that rivals the home's historical and neighborhood value estimations due to buyer pressure from the low housing inventory. As one of those few converted homes on the market, this is a great time to sell recently rehabbed and flipped houses and apartment buildings.
Home Flipping Teams Moving Fast to Close Deals
Both when buying a distressed home to flip and selling your flips to a new family, closing smoothly is essential for the home rehab investment business. Signature Properties Group can help you navigate through the purchase process, then smoothly locate, close with, and transfer completed properties to your new buyers. If you invest in the home flipping industry, a powerful closing platform can streamline both purchases and sales in your current business model.
Looking for great Pennsylvania homes with good bones for your next home flipping rehab project? Contact us today to work with a proven PA brokerage. We would love to connect you with as-is home sales and see some shabby homes with great potential come back to the local market through your expertise.
Real Reviews from Real Clients - Check out Zillow Profile