What Happens if a Buyer Backs Out of a Home Sale?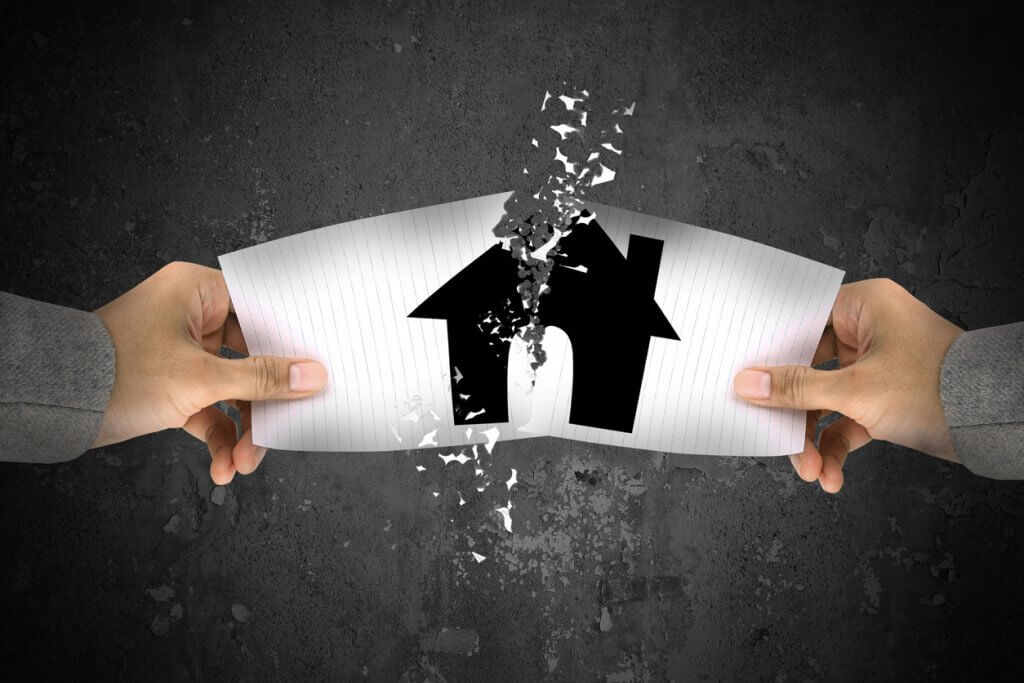 Buying a home is an incredible experience that provides soon-to-be homeowners with not only a place to call home but an investment that could pay dividends in the future.
As amazing as the home buying experience is, sometimes things can occur that may affect one's ability or desire to purchase said home, causing them to want to back out of the deal.
When a buyer backs out from purchasing a home, many ask themselves if it's even possible. To put it simply, the answer is yes; you can back out of the deal, but there's a caveat. Depending on where you're at in the process of purchasing a home, if you are concrete in your decision not to buy, you may face legal and financial consequences based on the agreement signed.
Some contracts come with contingencies, meaning there is a clause that states specific conditions that must be met before a deal can be closed. Contingencies are set in place to protect the buyer. If the conditions detailed in the contract aren't met, the buyer can break the contract and avoid repercussions.
Typically, when a buyer makes an offer and the offer is accepted, they need to put down a deposit of around 5%-10% of the sales price to show sellers their seriousness. This deposit is known as earnest money and is what's at stake if the buyer backs out of the deal.
What are some common contingencies?
As stated above, contingencies are a safeguard for buyers to help protect them from some of the biggest risks when buying a property. The most common contingencies for buyers include:
Financing – Protects buyers if they are unable to obtain an affordable mortgage.
Inspection – Protects buyers from purchasing a home that is in poor condition or in need of major repairs.
Home Sale – Provides buyers with time to finalize the sale of their current home.
Title – Protects buyers from having to purchase a home if the seller is unable to transfer over the title void of any liens or encumbrances on it.
Appraisal – Allows buyers to rescind their offer if the appraised value is lower than the agreed-upon sales price.
On a side note, if you entered the agreement by making a clean offer, meaning void of contingencies, to beat out other potential buyers, you will most likely be held to the agreement and liable financially.
To avoid putting yourself in a situation where you lose your deposit, it is important that you seek professional help before signing to mitigate potential risks. In combination with having the right legal representation, working with top-tier realtors like the ones at Signature Properties Group will help ensure complete transparency throughout the home buying experience, so you can rest assured that you are well protected.
Who are we?
We are Signature Properties Group. Servicing areas such as Berwyn, Bridgeport, Devon, Phoenixville, West Chester, PA, we specialize in selling, buying, and brokering the best deals possible for our clients. Not only do we go to bat for you, but we also go above and beyond to educate buyers on what to expect during the home buying process. That includes breaking down agreements to ensure you understand what you are signing. Your peace of mind is our top priority.
With over 20 years in the business, we've made it our mission to match my clients with their dream residential and commercial properties in Chester County, Montgomery County, and parts of Delaware and Philadelphia counties.
To learn more about available commercial and residential properties in Pennsylvania, contact the team at Signature Properties Group today.
Real Reviews from Real Clients - Check out Zillow Profile