Strategies to Sell Your Home in the Autumn Housing Market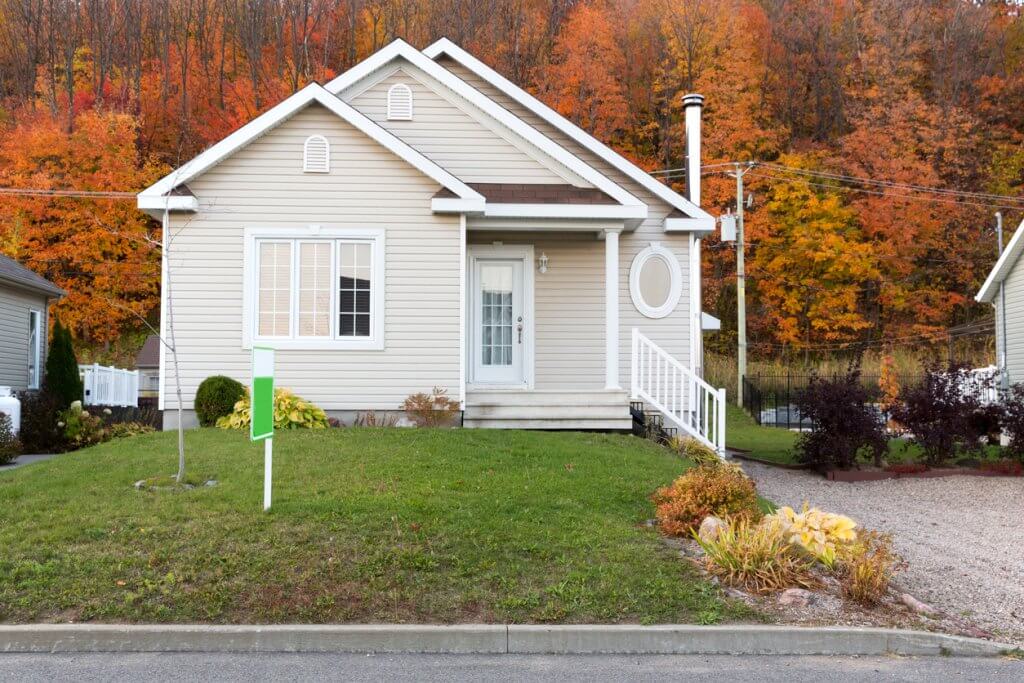 Selling a home in autumn is a unique experience. It is often more measured than the frenzy of summer buys but warmer and more responsive than the frozen housing market of winter. Depending on your region, seasons, and seller preferences; fall could be the perfect time to sell your home.
The Seasonal Cycle of Home Buying
The housing market has always ebbed and flowed with the seasons. Every summer, home buying catches alight as buyers on summer breaks and traveling during warm weather create a greater demand for homes. At the same time, summer is when most work teams do their major home repair and renovation projects, bringing more homes available on the market during the warm season of open-house tours and traveling to see homes.
It's no surprise that the housing market has hot summers, or that home buying slows down in the winter when cold weather and snow prevent travel and busy schedules reduce the market time for both sellers and buyers. But that doesn't mean selling is over when the leaves start to change.  
The Autumn Housing Market
The autumn house market is cooling down from summer. There are still summer inventory homes on the market and high buyer demand, but the pace will decrease for both. You will face less competition from other homes on the market and the most frivolous buyers (most likely to waste your time) have gone home to focus on other immediate concerns. The buyers house-hunting in autumn are more likely to be careful planners and less likely to make bids their bank won't back. Expect fewer bidding wars, but also a better chance to build a rapport and negotiate at leisure with your buyers.
Since most people prefer to move in the summer, ask buyers if they plan to move (and therefore close) soon or if they're buying a house to be ready for a move next summer. If your local weather is clear, an autumn move is very likely as the temperature is nice and cool for hauling boxes.
Autumn Home Selling Strategies
So how can you optimize your home and selling strategy to sell in the fall? Let's dive into the most effective autumn home selling tips we know:
1) Brilliant Curb Appeal
Autumn is all about popping natural colors. Accent the natural color-changing going on in your lawn with tasteful yard decorations like planter stones and solar flowers. Work with your landscaper to make your yard both pristine and festive. Autumn is a time to sell cozy-looking homes that glow with welcome and style.
2) Flexible Tour Scheduling
Summer is when most people (and their kids) have time off to view homes on your schedule. For autumn selling, be flexible and willing to meet buyers on their time. If a buyer can make it out next weekend, but not the weekend after, make it work or ask your agent to help. You can also prioritize a 3D virtual tour to help buyers at a distance, unable to travel, or stuck at work to tour without making travel plans.
3) HVAC Update
Fresh air is a big deal when homes are transitioning to winter conditions. Fire up your furnace and make sure the filter and equipment are in good condition before you bring in buyers. Have your HVAC serviced during the season change so the home shows its best side without any mysterious scorch smells?
4) Warm and Inviting Lighting
Make your home look like a glowing gingerbread home in a Christmas train set. Use warm yellow lights, lamps, and soft curtains to create a welcoming and winter-ready effect. Homebuyers in autumn are often, without realizing, looking for the right home to weather the winter in. So make your home feel cozy and inviting with warm lighting.
5) Cozy Staging and a Clean Fireplace
Clean out your fireplace to make it look pristine and ready for a new homeowner to light. Place a few fake or dry logs in the grate and set up the fireplace tools on the hearth. Buyers won't be able to resist imagining themselves and their families curled up around your beautiful home fireplace.
6) Strategic Halloween Decor & Tours
Last but not least, if your home is on the market during October or over Halloween, decorate! Tastefully. The best approach is to show that your home is a festive and family-friendly place to live without encroaching on any buyer's personal sense of Halloween style. Brightly colored gourds, bursts of dry flower arrangements, and a few festive lights show that your home is, itself, in the spirit of Halloween and future buyers can look forward to their own fun Halloweens in the future.
If you're on the market come Thanksgiving, skip the turkey and focus on the natural beauty of the cornucopia instead. This is inviting to a wider range of buyers and avoids the sometimes silly-looking turkey designer don'ts.
Selling your house this fall? We can help you have the perfect effect on your buyers then guide your sale to a smooth and satisfactory conclusion. Contact us today to get started on your autumn home sale!
Real Reviews from Real Clients - Check out Zillow Profile